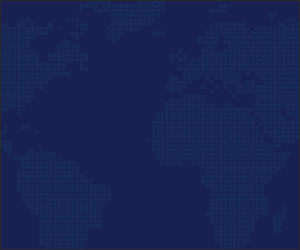 What is Surfe.be and what does it offer?
Surfe.be is a PTC site that will pay you for completing simple tasks. It offers a few earning opportunities you can take advantage of.
And to fully understand how the site works, we have to examine the said earning opportunities. It will also give you a clear picture of how well you can earn from the site.
Option 1 – Watching videos
One way to earn rewards from Surfe.be is to watch videos. When you log in to their member dashboard, you will immediately see all the videos you can watch.
All you have to do is click on any video to start watching. A new window will then pop up showing the video you need to watch. Just click the play button and you will notice a timer running on the upper left-hand corner of the page.
Once the timer is done, a captcha pop-up will appear. You have to solve the captcha to receive the reward. Fair warning though, their captchas can get quite confusing, so you might not get it on the first try.
If you fail to solve the captcha, just refresh the page and watch the video again until the captcha pop-up appears again. Once the captcha is solved, a message will appear saying you've earned a certain amount. When that happens, you can close the window and move on to the next video.
One thing to note about watching videos, you can watch them without having to install Surfe.be's browser extension (which I will talk about next). But there will be more videos you can watch if you use their browser extension.


Option 2 – Browser extension
You can also earn rewards by installing their browser extension. It works for Google Chrome, Mozilla Firefox, Opera, and Yandex browsers. This extension will allow you to earn in multiple ways.
As mentioned above, installing their browser extension will give you access to more videos you can watch to earn more rewards. But aside from that, their extension will also allow you to earn by visiting certain websites.
Once the extension is installed, just click on it and you will see all the sites you can visit and videos you can watch. You will know when there are new sites and videos when the Surfe.be extension logo has a red button box on it.
When you see the red box, just click the logo to view the new sites or videos. To view a site or watch a video, just click the "Start" button. It will then open a new window. For viewing sites, the timer will be shown at the bottom of the page. When the timer is done, it will display a message telling you you've earned a certain amount.
You can then close the window when you see that message. As for watching videos, the same process applies.
Lastly, the extension will also display small ad banners on websites you visit when you are surfing the internet normally. These are called banner impressions. Surfe.be will then pay you for every banner impressions you get. However, they don't really specify how much you will earn per banner impression.
So, you will actually be earning passively when you use their extension, which is a good thing because you don't have to put in a lot of effort to earn. You just go about your normal routine when surfing and you will still earn rewards.
However, you should not expect to earn a lot from this, and it is a big issue that they are not upfront with how much you exactly can earn like this, in my opinion.


Option 3 – Referral program
The last earning opportunity Surf.be offers is a referral program. If you are not familiar with what a referral program is, it's an earning opportunity that will reward you for inviting people to join the site.
The unique thing about their referral program is, you can invite both advertisers and earners. As you can see in the photo above, you have a different referral link for inviting advertisers and a different one for earners. When the person you've invited clicks the link and registers, they will become your referral.
As for the rewards you will earn, for inviting advertisers, you will receive a 5.25% commission for each ad campaign they run on the site. For inviting earners, you will receive 5.25% commission every time they earn rewards on the site.
The rewards aren't much and they are a lot lower than many other referral programs, but it's a way to earn extra rewards if you like Surf.be yourself.
How do you get paid?
For every earning opportunity you complete on Surfe.be, you will earn a certain amount and it will be credited to your account balance.
You can then withdraw your earnings when you've earned at least $0.03, which is a very low payout threshold.
Surfe.be offers multiple payment options. You can withdraw your earnings using any of the following payment gateways:
Payeer
Qiwi
Yandex.Money
WebMoney
AdvCash
It's good that they offer multiple payment options and they have a low payout threshold. This will make it easier for you to withdraw your earnings. However, I wish they also offered a convenient payment option like PayPal.
How much money can you make?
The amount of money you can earn from Surfe.be will depend on how much time you are willing to invest in it.
The site does have a rating system where you will earn more when your rating increases. As shown in the photo above, your revenue will increase when your rating increases. So, your earnings will improve the more active you are on the site.
Can you use it on mobile?
Surfe.be does have a mobile app you can download so you can work on their earning opportunities conveniently from a mobile device. Their app is only available for Android devices though. So, if you are a iOS user, you just have to use your laptop or desktop instead.
Their app will allow you to watch videos and visit sites using your mobile device. It's relatively easy to use, so you won't have a hard time getting used to how it works.
This can help a bit with your earnings because you don't have to sit in front of a laptop or desktop to earn.
Who can join Surfe.be?
The one good thing about this site, in my opinion, is that it is available globally. You can register as a member regardless of where you live. It isn't even very particular about your age.
To become a member, all you have to do is fill out their registration form. You don't even have to confirm your membership. Once you are done with the form, you can log in to the site and start earning right away.
Can you get support?
If you have any questions about their site or your account, you can check out their FAQ page first. It discusses some of the basic topics you need to know about the site.
If you can't find the answers you are looking for, you can always get in touch with their support team. Just log in to the site and click the "Help" option on the left side. Then, click the Support link.
You will then see a section where you can submit a support ticket. This will help make the tracking of inquiries a bit easier.
Overall, I would say they have a decent support system in place for their members since they offer a way for you to get in touch with their support team.
Final Verdict
Surfe.be is a PTC site that will pay you for installing their browser extension and doing simple tasks like watching videos and visiting websites.
While their system is designed better than most of the PTC sites I've encountered, there are simply far better options to earn extra cash online.
Daily coverage of 300,000 people
Reviewed by
Money Digger
on
9:47 PM
Rating: