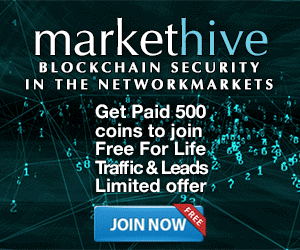 Markethive Autoresponder System
The benefit of the Markethive Autoresponder is probably one of the most powerful aspects of our inbound marketing system. Our leads associate capture funnel systems unique method of using social networks to join Markethive and any other business you conduct from your Storefront within the Markethive platform ensures that Markethive produces an emailing system that delivers your messages within seconds to 97% of your recipients' account with a 100% delivery to their INBOX.
Note: The other 3% is usually because the recipients' inbox is full and cannot receive any more emails.
The Markethive Autoresponder System has been established for more than 20 years. The founder and CEO of Markethive, Thomas Prendergast invented the first autoresponder, then refined and established the email system and the concept of Automated Marketing which is now called Inbound Marketing.
The Reality Of Email Delivery
We'd all like to think our messages reach our customers' inbox but the reality is 1 in 5 don't in many autoresponder systems. The unfortunate side of email is spam and although spam filters do a good job of detecting junk and send it straight to the spam folder, many organizations' legitimate emails end up in the spam folder. If your subscribers don't see your emails, they can't open, click or convert.
What we do offer is a complete Market Network with everything under one roof to be able to conduct any business without having to go to individual vertical platforms for your marketing tools. Just knowing you have a delivery rate of 100% to the inbox and a good reputation with the Markethive Email System is much better than a hit and miss scenario other systems suffer from due to their practices. You can track your productivity through the Markethive Analytics Integration solely built for you and your URLs.
Markethive's email and autoresponder systems are built for beginners through to Entrepreneurs and Business Owners at any level. It has utilized the OAuth technology to capture data via capture widgets through a choice of Social Media or verified email accounts situated on your capture pages, blogs, and profile pages.
Conclusion
Markethive embraces OAuth and

Blockchain technology

as it keeps all your data and hard work under your control. It cannot be deleted by anyone else but you. This process also prevents 3rd parties from tracking you on our secure distributed security data system. So when registering and utilizing the complete marketing system within Markethive to build your business, including the autoresponder system (CRM and CMS) your security and autonomy are our highest priority. Gone from our system is the aged old and nonsecure process of entering fields with your name, email, and phone, etc, coupled with a verification email and validation link.
The advent of the blockchain adds several new twists and may serve to be the disruption that has been overdue for marketers and advertisers that are looking to take their targeted campaigns to the next level. We are in for a ride over the next couple of years as technologies like blockchain slip into every facet of our lives. It's not the strongest who survive or smartest, but the most adaptable.
Markethive Autoresponder System
Reviewed by
Money Digger
on
11:14 AM
Rating: